There When You Need Us Most
Restoring the lives, businesses and communities of Hawai'i for over 20 years.

We provide the most responsive care.
When disaster strikes your home or business, we're ready 24/7 & respond immediately.
On Time. On Budget.
If we promise a timeline and budget, we mean it.

We Are Kama'aina.
As a 100% locally owned and operated company, we are kama'aina and understand your needs. Our reputation matters.

We keep you informed.
We keep you updated with digital photos and project progress to make sure you know how things are going.
Water Damage
Our fast, thorough, start-to-finish water extraction, drying, and dehumidification help your home, business or facility avoid mold or future structural issues.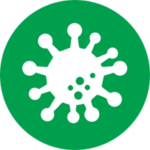 Mold
Mold is bad. Lets get rid of it together. Safely restore your home, business or facility with our comprehensive, state-of-the-art removal of all microbial hazards.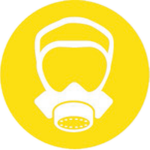 Asbestos
Premier Restoration Hawaii is a certified asbestos removal and testing company. Should the presence of environmental hazards such as asbestos or lead pose a potential threat in your home, we can help.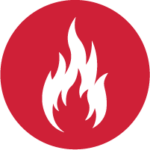 Fire & Smoke Damage
Let us tame any lingering smoke smell and remove all building materials and contents affected by fire damage.
About Premier Restoration Hawaii
At Premier Restoration Hawaii, our mission is to help the people, businesses and community of Hawaii get their lives back to normal as quickly as possible following an unexpected property disaster. Our IICRC Certified teams work together on all levels to serve our community with compassion and respect, treating every emergency as if it were our own.
With over 20 years in service, Premier Restoration Hawaii is the state's largest and most experienced locally owned and operated restoration and reconstruction company. No matter the size or scope of your property damage restoration needs, we'll be there to guide you through an unfortunate time and return your home, business or facility back to normal.
Request Help or Report a Loss
(808) 873-8886
Call now or complete the form below - we're here for you 24 hours a day, 7 days a week.
What Customers are Saying
After my newly built house flooded, I was so grateful to Premier Restoration to help me through the whole process. From beginning to end, from the office crew to the work crews, the whole team was professional, punctual, communicative and courteous.
From my original examination of storm damages, with Randy, to the final cleaning, after completion, with Mark and Brandon, my expectations were met with greater satisfaction than I expected! We're tickled!!! Mark and Brandon went above and beyond to satisfy the Mrs. and succeeded in her 180 degree change of heart, when she viewed the finished job(s).